Paddle rental at Serre Ponçon lake
Need a moment of relaxation and leisure? Want to discover a new sporting activity in a sublime setting? Our leisure base Sbrava Nautique offers paddle rental for individuals. Take full advantage of the dream setting offered by Lake Serre-Ponçon while discovering this superb nautical activity of paddleboarding. Proprioception, balance, navigation, fun, muscle building, sharing with family or friends are the key words that define this activity.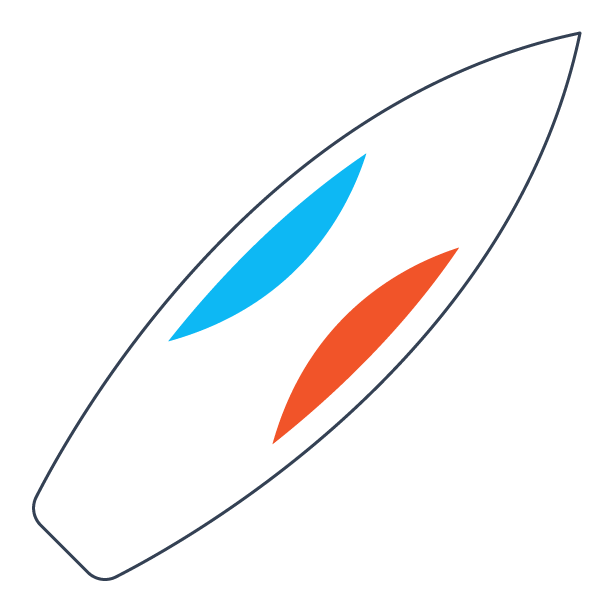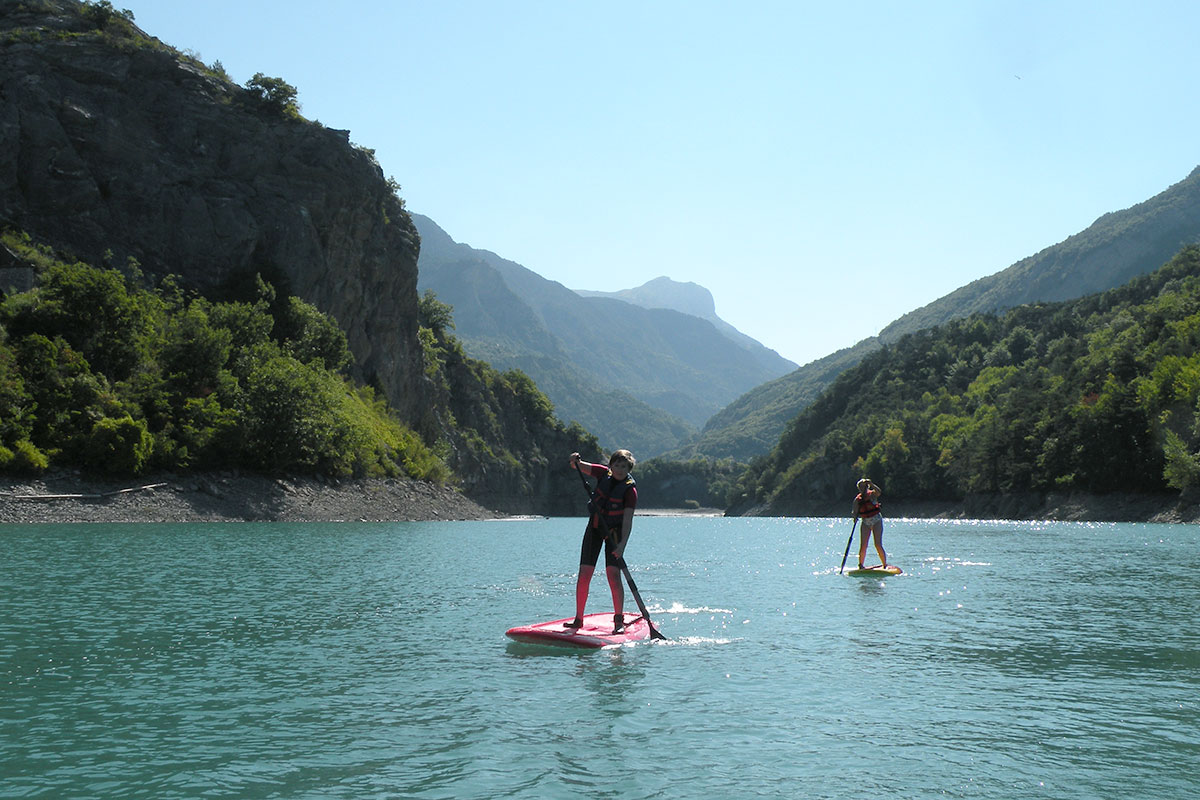 A leisure activity suitable for all
The paddle is practiced standing with a single paddle. This is the longest version of the surfboards. It measures about three meters. Stand-up paddle boards are long and rather wide to provide maximum stability, and a non-slip grip surface covers the top side.
For the youngest, paddleboarding will be preferable in the morning because the lake is calmer (less wind, waves and less water activity), which promotes stability and maintaining a course with the paddle
Our inflatable and rigid Stand up paddle (SUP)
Paddleboarding is an activity to practice with family or friends. Very fun, it allows you to share a good moment of relaxation and promote group cohesion.Sbrava Nautique offers two types of paddle:
Holdup inflatable stand-up paddle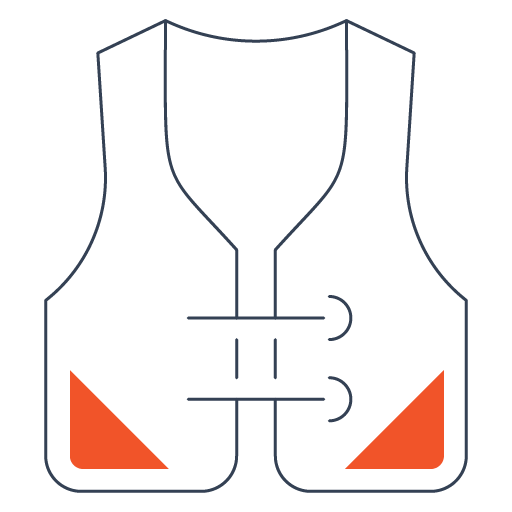 The "Holdup" brand inflatable paddle board provides very good gliding on the water. A very versatile machine thanks to its reduced weight and good stability. Holdup innovates and offers you the possibility of adapting a seat on the board so that itturns into a kayak! You have the choice of standing or seated.
Rotomod rigid stand-up paddleboard (RTM)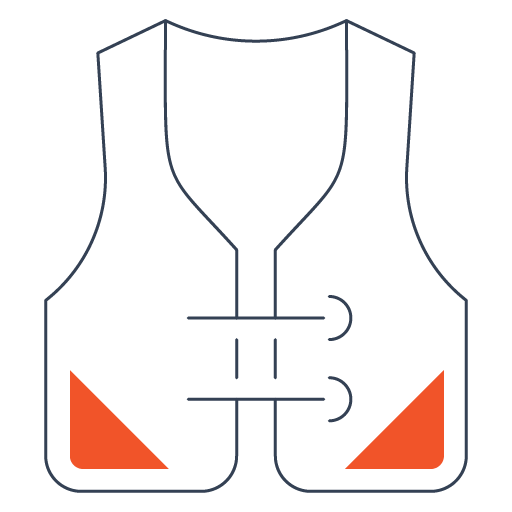 This rigid paddle is intended for beginners. It has been designed in such a way as to offer very good stability to anyone who wants to get started with the practice. It offers a maximum lift of 140 kg. Once aboard the Stand-up paddle, there is no question of capsizing!
The conditions for renting a paddle:
Rental price of a paddle:
How much does it cost to rent a paddle?
Stand up paddle: from € 15 for one hour to € 55 for the day
Inflatable Holdup: from 17 € for one hour to 60 € for the day
How to get up on a paddle?
Sbrava Nautique informs you about the gestures and techniques to apply in order to get back on your paddle. Once on board, you will have to get up gradually until you are standing with your paddle in your hand. Paddleboarding is a balancing act. And when you step out of your comfort zone to try to make progress, the fall happens at one point or another. So how do you go about standing on a paddle board? Start by holding your paddle with one hand and then position it alongside the board. Then come and position yourself on your knees gradually. You really have to take your time and not go too fast. Here you are on your knees on your paddle! Position yourself well in the center of the board then come put one foot, then the other and get up slowly.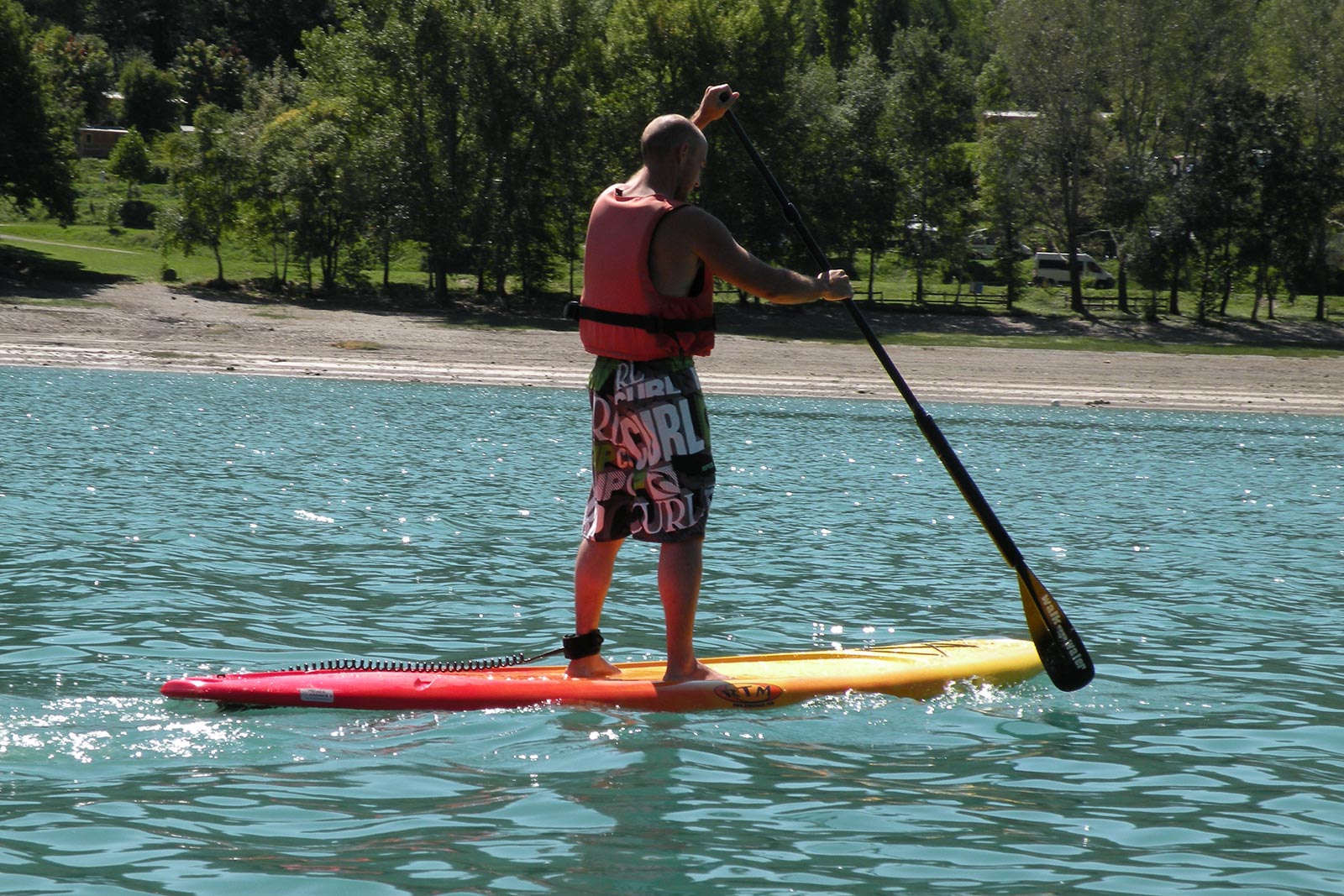 How to get back on a paddle?
Did you lose your balance in the middle of the lake and fell into the water? Now you need to get back on your paddle! Don't worry, it's not very difficult. Start by resting your paddle on it so that you have both hands free. Then stand on the edge of your paddle. You do not go up either from the front or the back. Then pull yourself up onto the board, using your arms until you can rest your chest or stomach on it. Get on your knees and then stand up gradually. Be vigilant with your paddle throughout your ascent. Here you are again! A little note now that you know how to get back on a paddle: when you feel yourself falling, drop into the water, it will hurt less than falling on your board. Then put our advice into practice!
The practice of paddle has many benefits. Sbrava nautique lists you through these 8 criteria that it's time to take the plunge and get on your board!
Our other nautical equipment rentals: