Canoe kayak rental at Serre Ponçon lake
Looking for a moment of relaxation or exploration at Lake Serre-Ponçon? Want to find a quiet cove to bask in the sun or have a family picnic? Sbrava Nautique offers you a canoe kayak rental to fully enjoy Lake Serre-Ponçon. Explore the Ubaye in silence, at the rhythm of your paddle, and enjoy the landscapes of the Hautes-Alpes while sailing on the turquoise blue lake of Serre-Ponçon. Create your own adventure on your canoe, with family or friends, find the perfect and wild cove to enjoy the summer, cool off in a special moment!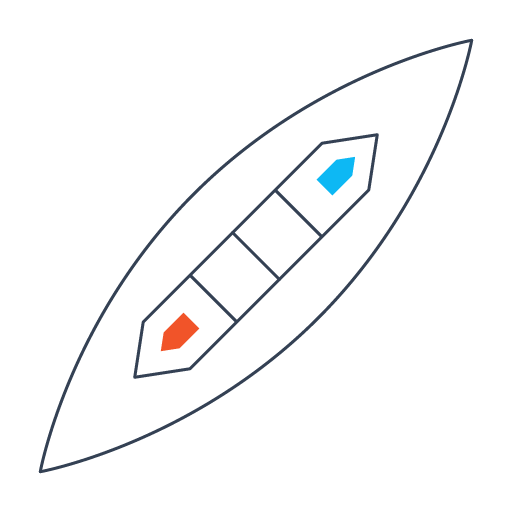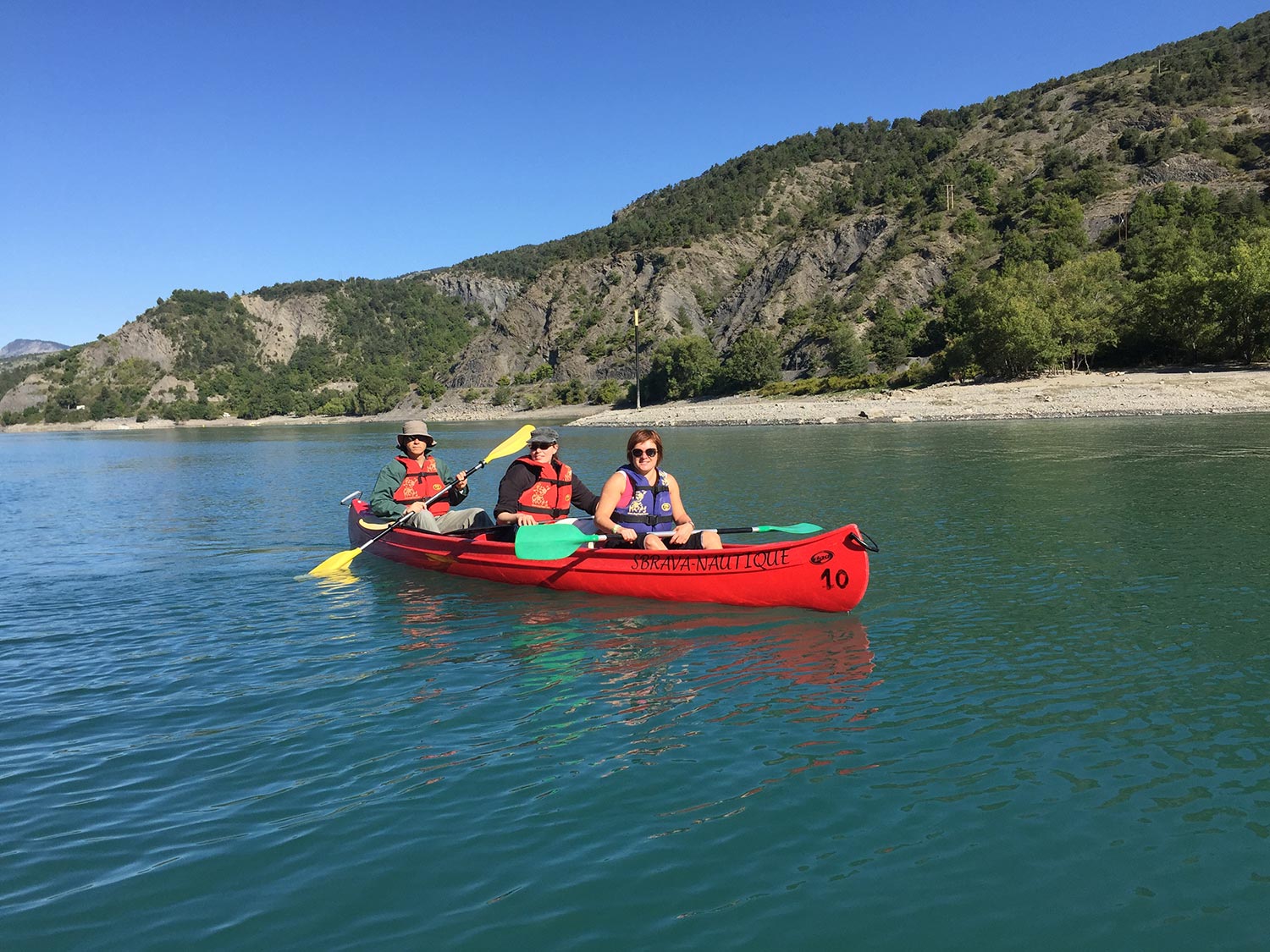 Sbrava nautique offers canoe rental, from 2 to 4 places, to spin on Lake Serre-Ponçon and create an unforgettable moment. No engine, no noise: a real holiday memory, without pollution, while preserving nature. No engine, no noise: a real memory of a vacation, without pRenting a canoe around me? Pollution, preserving nature. Come to St Vincent les Forts at the Sbrava nautical base to enjoy the best canoes of Lake Serre-Ponçon. Quality boats, maintained and perfectly adapted to nautical pleasures. The canoe will get you to your destination quickly and effortlessly.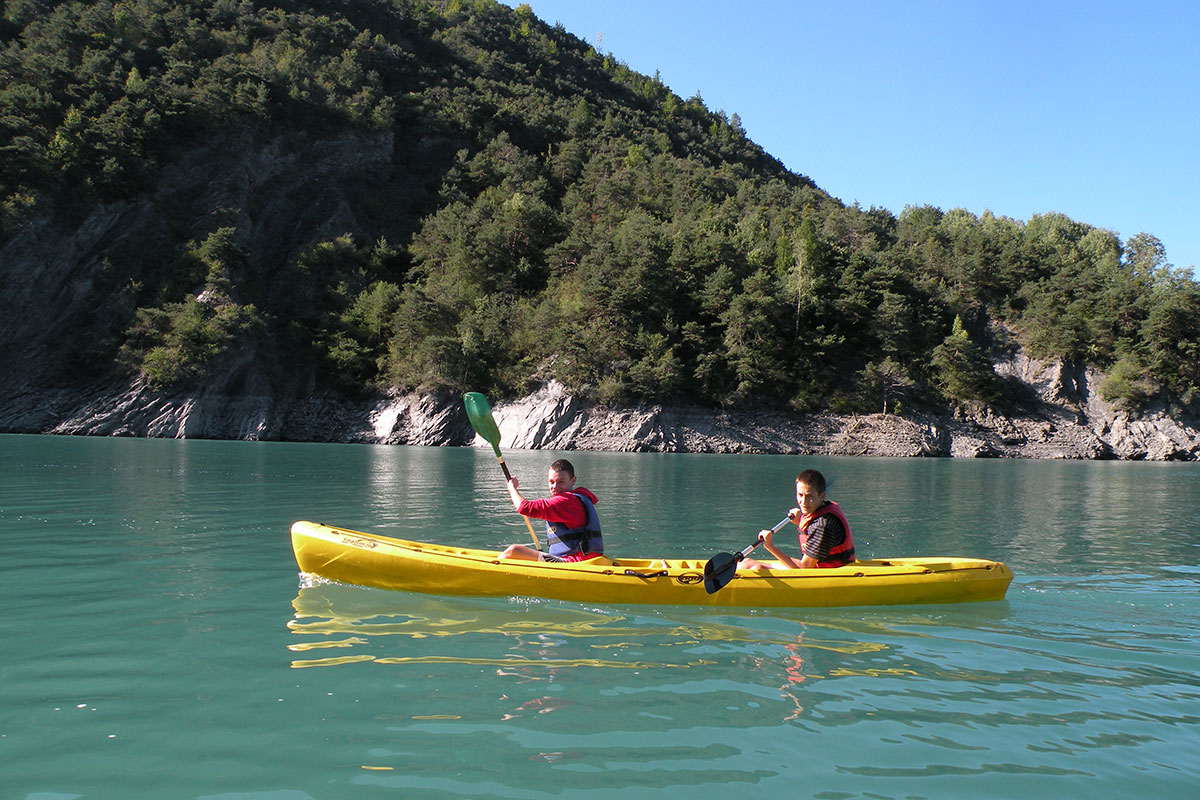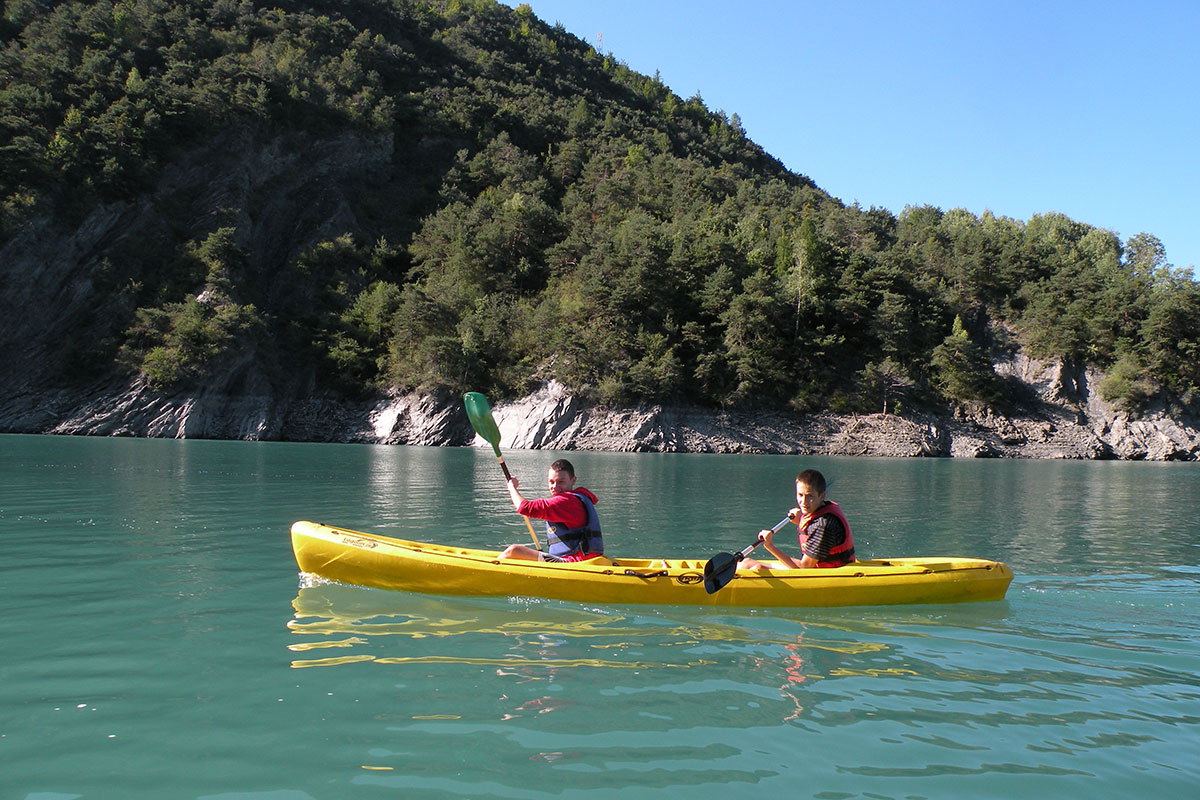 All equipment is provided
We provide you with the necessary equipment for safe canoeing, namely: paddles, life jackets, and waterproof cans (to store your phones for example). Everything is included in the rental price. Canoes will allow you to visit the most secret corners of the shores of Lake Serre-Ponçon, at water level, in harmony with nature. Their maneuverability and stability allow beginners to try their hand at this practice.
The conditions for renting a canoe:
How much does it cost to rent a canoe?
Canoe Treck: from € 15 per hour to € 55 per day
Canoe Canadia:from € 17 per hour to € 60 per day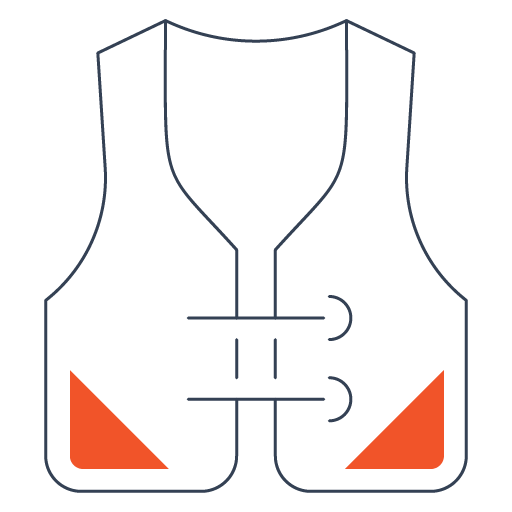 This canoe is ideal for beginners. It is intended for two adults, possibly with a child between 5 and 10 years old in addition. This canoe is of the "sit on top" type, it has no skirt and it is pierced with small holes so that the water can be drained easily. It is easy to get back on the Treck canoe after a fall: stability is there and thanks to its shape it holds the course well. Perfect for families and people looking for a quiet stroll on Lake Serre-Ponçon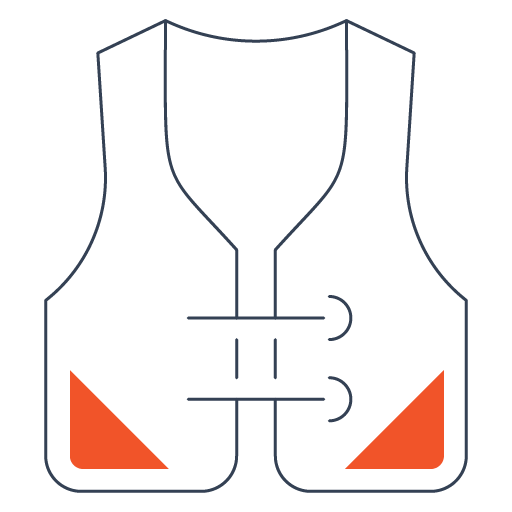 This canoe is designed for 3 adult places, but it is possible to replace the 3rd adult by 2 children between 5 and 10 years old. This canoe is stable and efficient, it will take you on your adventures with family or friends on Lake Serre-Ponçon!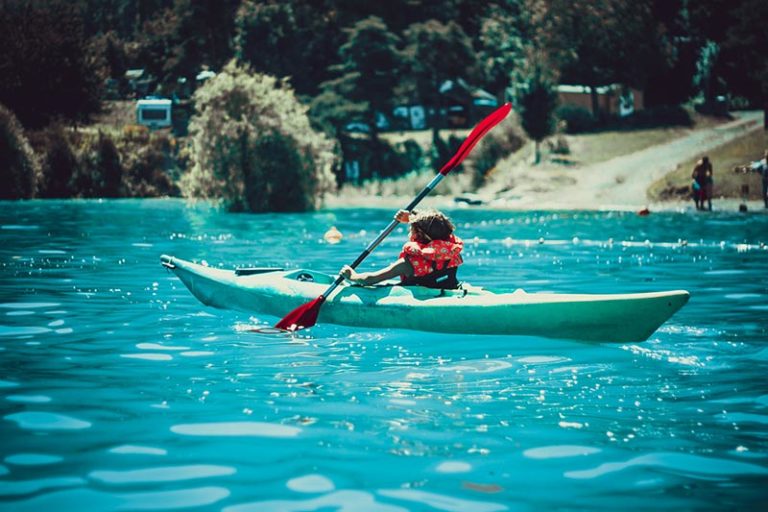 For the more solitary, or the most independent, sea kayaking will offer the same advantages as canoes. The lake and its corners will no longer hold any secrets for you. The kayak is a very light boat, which is handled with a double paddle. It can be made of synthetic material, canvas or pneumatic (inflatable kayak).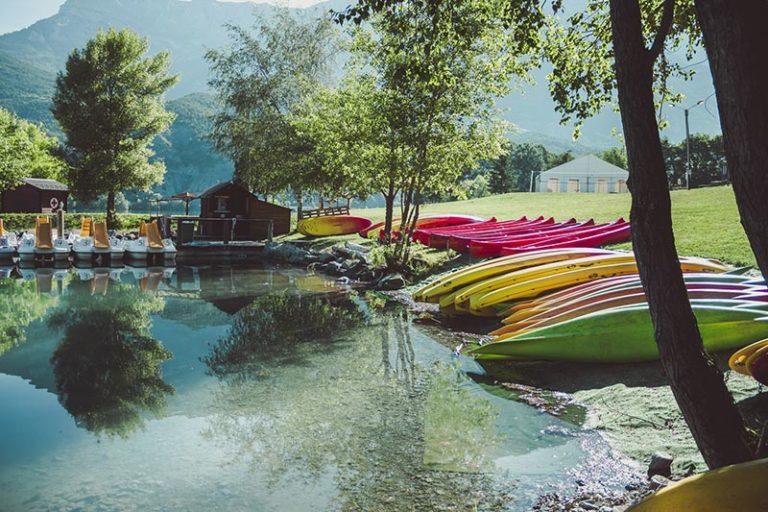 Explore the Serre-Ponçon lake at water level
Renting a kayak from Sbrava Nautique means giving yourself time to explore, on a light and dynamic kayak, which will take you for a hike on the water, or towards a peaceful cove. Enjoy the landscape of the Ubaye, go and admire the Lac de Serre-Ponçon dam from a new point of view, and perhaps for the more athletic of you, go as far as Embrun 🙂
The conditions for renting a canoe:
Price of the rental of a kayak
How much does it cost to rent a kayak?
1-seater kayak: from € 10 for one hour to € 35 for the day
Departing from our nautical base on the beach of St Vincent les Forts in the town of Ubaye Serre-Ponçon, set off for a few hours or for the day to discover the corners of Lake Serre-Ponçon thanks to a canoe kayak rental. The Ubaye side offers you its landscapes and wild coasts, but you can go explore as far as Chorges, Savines or Embrun. Chanteloube bay, Bois Vieux … Respect the navigation rules and enjoy your holidays and the panoramas of the Hautes-Alpes and the Alpes de Haute-Provence, during a memorable canoe kayak trip. Thanks to the kayak you will have access to wild coves, to beaches inaccessible from the road, to enjoy it with family or friends. Create a privileged moment, far from the crowded beaches of Baie St Michel, in this setting of the Alps, for a picnic or a swimming session in peace.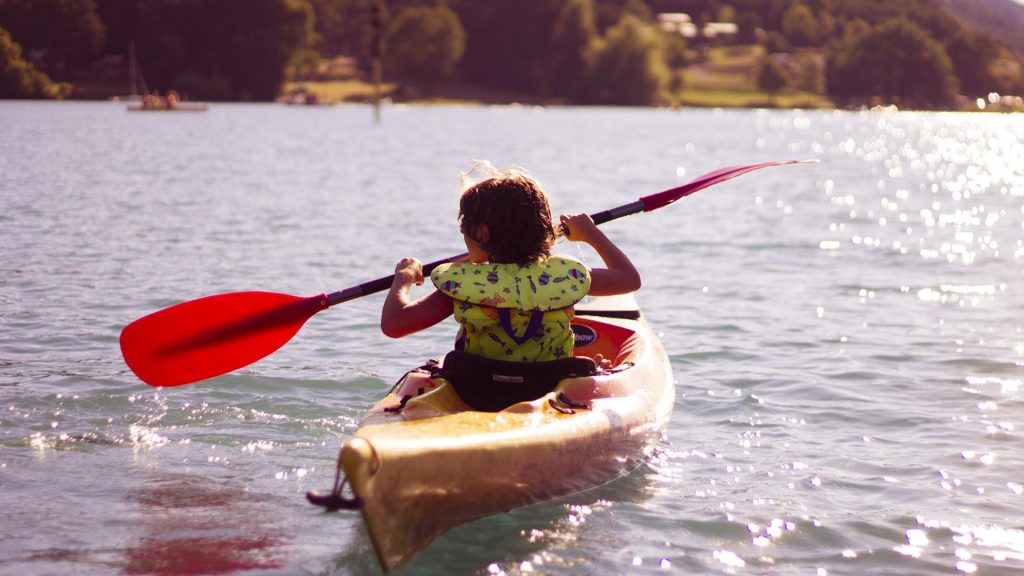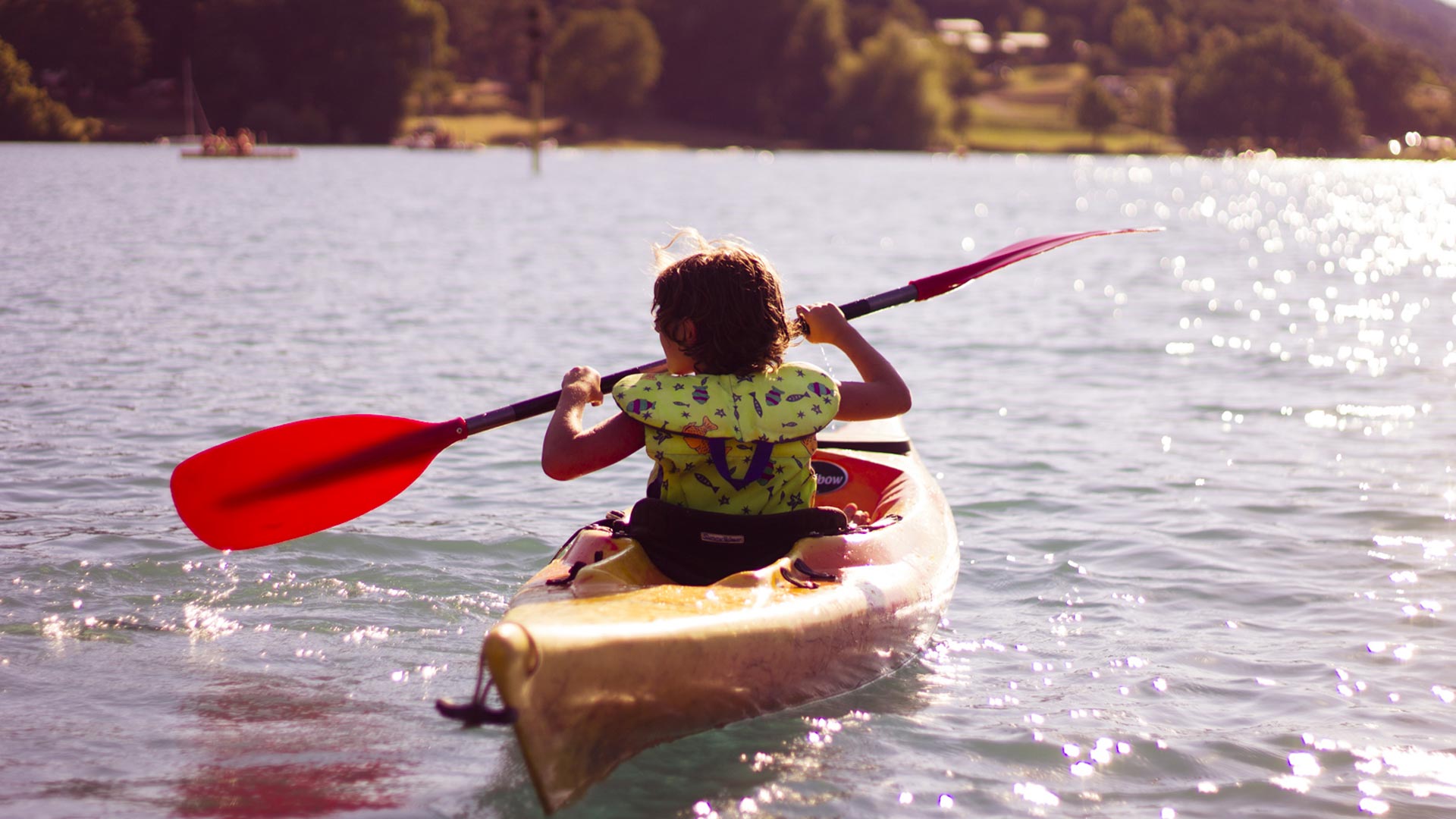 What is the difference between a canoe and a kayak?
At Sbrava Nautique to facilitate the recognition of boats between canoes and kayaks we opt for the following solution:
several places equal canoe one place equals kayak. Whether you are in a canoe with several people or a single kayak you can choose a single or double paddle as you wish.
From a more technical point of view, we can distinguish them as follows:
The canoe is a canoe handled with a single paddle (only one side of the paddle enters the water), which navigates rivers and lakes. Canoeing is native to the peoples of North America. It is now intended for recreational and sporting nautical practices. The canoe can carry several people.
The kayak is a light canoe guided in a seated position using a double paddle. Its origin is Inuit.
The difference between a canoe and a kayak therefore depends on two criteria:
Our other nautical equipment rentals: